CCH MARKETING DEDICATES PRESTIGIOUS SILVER ANVIL AWARD TO PULSE TRAGEDY VICTIMS AND FIRST RESPONDERS
Florida-based digital marketing agency CCH Marketing and its client, Orlando Health, were honored with a Silver Anvil award for crisis communications at the Public Relations Society of America's (PRSA) annual awards ceremony. The organizations were recognized for their communications work after the June 2016 mass shooting at Pulse Nightclub near downtown Orlando, during which 49 people were tragically gunned down.
In the early morning hours following the attack, and for several weeks thereafter, CCH Marketing and Orlando Health communicators worked together to keep the public informed as victims were treated at Orlando Regional Medical Center. Despite the challenging circumstances, which included hospital security and patient privacy considerations, the communications task force leveraged mainstream and social media channels to deliver timely, first-hand updates to a concerned international audience.
CCH Marketing is dedicating its share of the award to those affected by the incident, including victims, first responders and emergency medical professionals.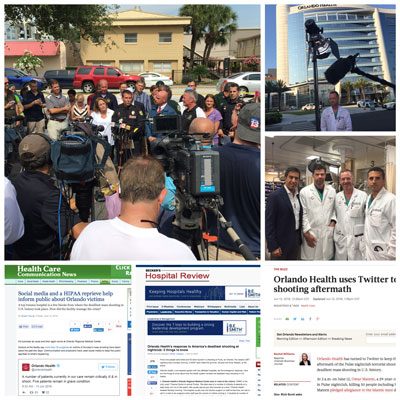 "While we are humbled and honored to be recognized at the national level for our crisis communications work, this Silver Anvil award serves as a somber reminder of a senseless tragedy," said Cristina Calvet-Harrold, founder and principal of CCH Marketing. "We would like to dedicate this recognition to the memory of the innocent victims who were killed or injured at Pulse, and the first responders and medical professionals who worked tirelessly to save lives."
Established in 1946, the Silver Anvil Awards represent the highest professional honor bestowed by the PRSA to public relations professionals. Silver Anvil judges evaluate entries in four key areas: research, planning, execution and evaluation. Winning submissions must demonstrate exemplary professional skill, creativity and resourcefulness.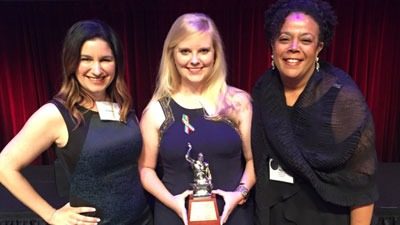 "We are deeply honored to be recognized alongside Orlando Health for our collaborative crisis communications work," said Amanda Jane Saunders-Johnston, account manager at CCH Marketing. "It was our duty to keep the concerned public informed during an incredibly challenging time in the Orlando community, and our hearts will remain with the victims and families."
Founded in 2007, CCH Marketing is a full-service digital marketing agency located in Winter Park, Florida. The agency specializes in digital direct marketing, combining research and analytics with creative and content to drive sales conversions. Major practice areas include healthcare and hospitality. Agency team members have extensive experience in public relations and communications, including crisis management. For more information, visit cchmarketing.com.