Brand Awareness and Support Collateral
Client: MetroHealth Geriatrics
CCH has been the agency of record for several years now for MetroHealth, building and expanding the brand, along with changing the way to communicate information to seniors. From in-office collateral, to events, blog writing, and social media, we look for opportunities to make healthcare more accessible and easy to understand.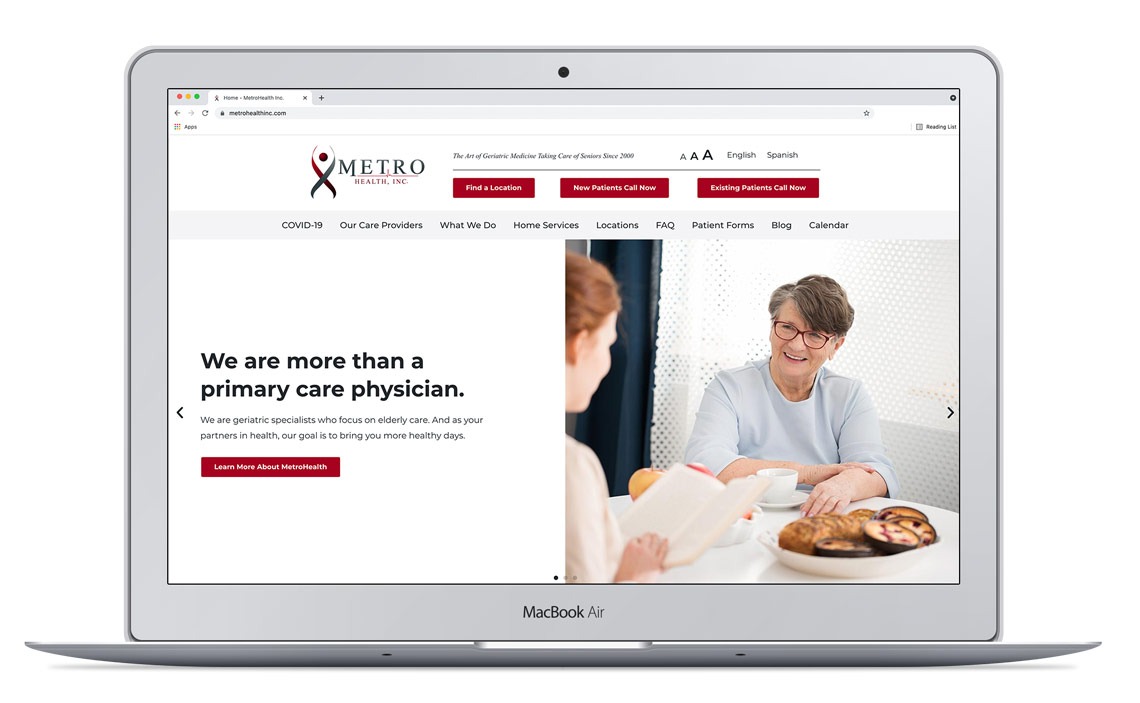 Refreshed website with ADA compliance and built-in accessibility features.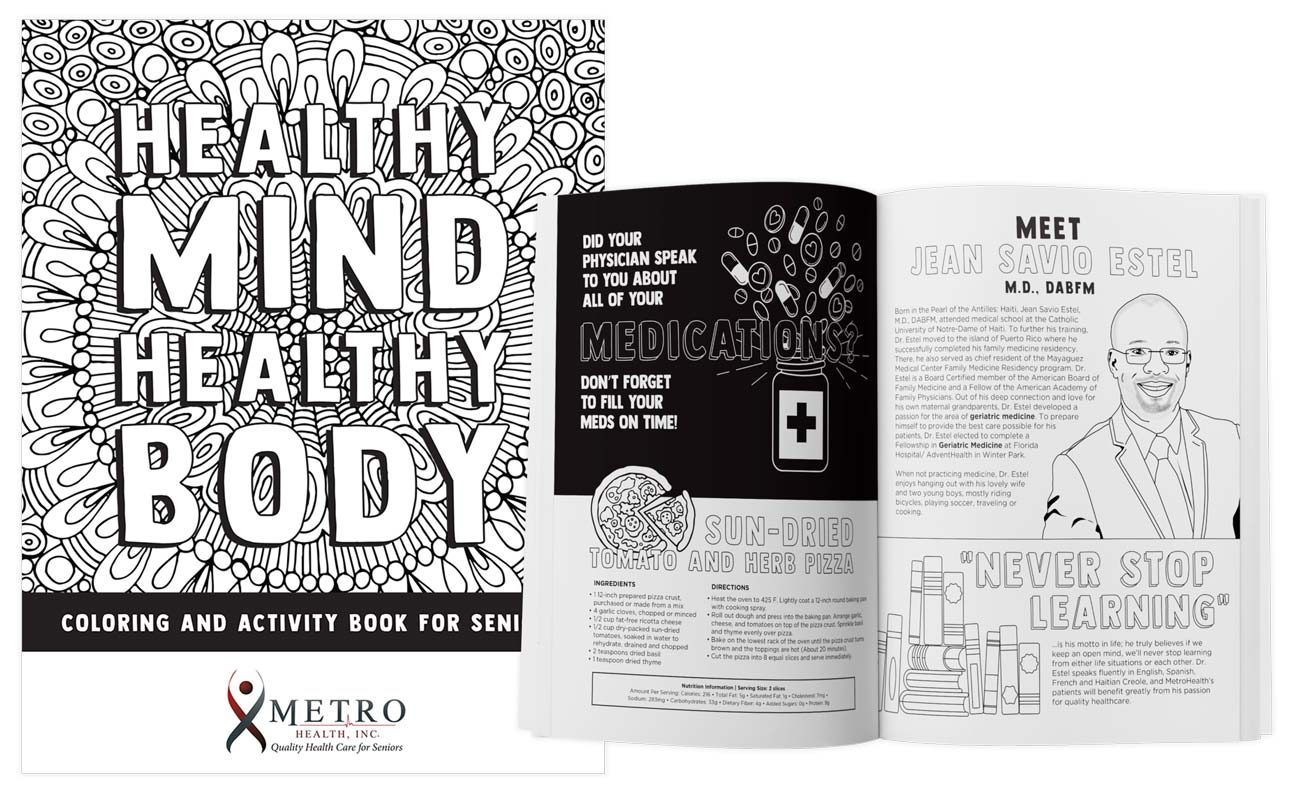 Custom adult coloring book featuring content related to the clinics and senior health.
Passport to help patients track appointments, medication and keep them accountable for their health.